Read about Rhett Miller's new solo release 'The Traveler' out May
Pre-Order New Rhett Miller Album The Traveler
Out May 12 2015
Listen to New Song "Most in the Summertime"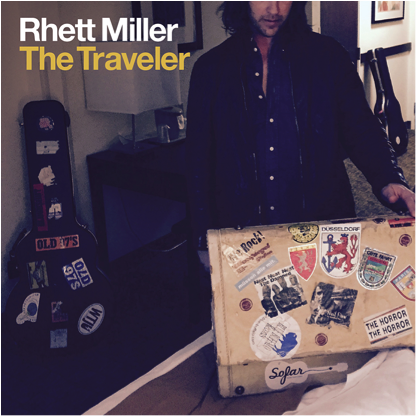 Pre-order the album: Official Store | Amazon
Rolling Stone has announced Rhett Miller's new solo album The Traveler, to be released on May 12 2015. The magazine also premiered the first track from the album from the lead singer of the influential rock country outfit The Old 97's, "Most in the Summertime", which you can instantly download when you pre-order the album.
Listen to "Most in the Summertime" at Rolling Stone.
Backing Rhett Miller on this record is Black Prairie, featuring members of The Decemberists as well as Peter Buck and Scott McCaughey of REM.
Read about Rhett Miller's new solo release 'The Traveler' out May
***
Like to advertise on this site?
Our mission here at Listening Through The Lens is to help spread the word about roots music around the world.
We publish album reviews, live show coverage, provide the latest news, program community radio spots, cover festivals and lead music tours.
What can we offer?
There are a number of options:
sponsored articles about you or your client – either you write or we write for you
prime banner ad spots on our front page for maximum impact and single post pages as well, either as per your requirements or we can design for you
become a partner with us and we will provide you with a terrific package – regular and prominent articles AND your name and logo on the front page footer
***
(Visited 110 times, 1 visits today)